Breeding Bird Atlas Block Busting May 31-June 2 , 2013  Just Birding Fun
Check Expedia.com or Hotels.com for discounts or  Call for Hotel Reservations at the Port LaBelle Inn 863-675-4411 Ask for Anita or Zoraida
Friend  Hendry Glades Audubon on Facebook.
Join Hendry Glades Audubon, Select Chapter Code E51
Upcoming Programs:
For information contact Butch Wilson (863)-983-2870 Margaret England (863) 674-0695 sta5birding@embarqmail.com
May13 LaBelle at Dallas Townsend County Extension Office : Covered Dish and Annual Election 6:00 p.m. Program at 7:00 p.m.
David Simpson: What is the Florida  Breeding Bird Atlas?
STA5 Trips:  Reservations are  required.  Openings are available for the remainder of 2013 and 2014.   Trips will begin at the Deer Fence Trailhead.  (see map, directions and dates) STA5 Schedule, Lodging, Devils Garden Bird Park, and Friday Eco-tours to STA5 and Lake Okeechobee Click here for information:  STORMWATER TREATMENT AREA INFORMATION 10-11 ;   STA5 Deer Fence Written directions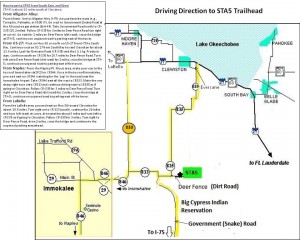 Big "O" Birding Festival: March 12-16, 2013   http://www.bigobirdingfestival.com
Photos:
Cinnamon Teal at STA5 Jan. 28, 2012 photo by Bernard Master
Species number 186 added to STA5 list Saturday November27, 2010:  White-faced whistling-duck
<script>   (function(i,s,o,g,r,a,m){i['GoogleAnalyticsObject']=r;i[r]=i[r]||function(){   (i[r].q=i[r].q||[]).push(arguments)},i[r].l=1*new Date();a=s.createElement(o),   m=s.getElementsByTagName(o)[0];a.async=1;a.src=g;m.parentNode.insertBefore(a,m)   })(window,document,'script','//www.google-analytics.com/analytics.js','ga');
ga('create', 'UA-40961716-1′, 'hendrygladesaudubon.org');   ga('send', 'pageview'